Martin Lewinter, M.D.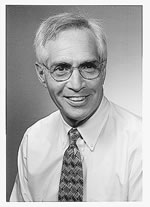 Adjunct Faculty
Background
M.D. – New York University School of Medicine, New York, NY;
Professor of Medicine and Molecular Physiology and Biophysics; Director of Heart Failure and Cardiomyopathy Program.
Dr. LeWinter's primary appointment is in Dept. of Medicine, Division of Cardiology at UVM. He has a secondary appointment in Molecular Physiology & Biophysics.