Wolfgang R. Dostmann, M.D./Ph.D.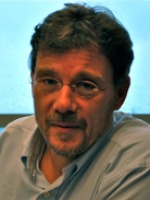 Adjunct Faculty
Background
Please see The Dostmann Lab Website for more information.
Current Publications:
Averill AM, Rehman HT, Charles JW, Dinh TA, Danyal K, Verschraegen CF, Stein GS, Dostmann WR, Ramsey JE (2019) Inhibition of the chimeric DnaJ-PKAc enzyme by endogenous inhibitor proteins. J Cell Biochem : .
Sheehe JL, Bonev AD, Schmoker AM, Ballif BA, Nelson MT, Moon TM, Dostmann WR (2018) Oxidation of cysteine 117 stimulates constitutive activation of the type Iα cGMP-dependent protein kinase. J Biol Chem 293(43): 16791-16802.
Moon TM, Sheehe JL, Nukareddy P, Nausch LW, Wohlfahrt J, Matthews DE, Blumenthal DK, Dostmann WR (2018) An N-terminally truncated form of cyclic GMP-dependent protein kinase Iα (PKG Iα) is monomeric and autoinhibited and provides a model for activation. J Biol Chem 293(21): 7916-7929.
Moon TM, Tykocki NR, Sheehe JL, Osborne BW, Tegge W, Brayden JE, Dostmann WR (2015) Synthetic Peptides as cGMP-Independent Activators of cGMP-Dependent Protein Kinase Iα. Chem Biol 22(12): 1653-61.
Arora K, Sinha C, Zhang W, Moon CS, Ren A, Yarlagadda S, Dostmann WR, Adebiyi A, Haberman Y, Denson LA, Wang X, Naren AP (2015) Altered cGMP dynamics at the plasma membrane contribute to diarrhea in ulcerative colitis. Am J Pathol 185(10): 2790-804.
Lee DI, Zhu G, Sasaki T, Cho GS, Hamdani N, Holewinski R, Jo SH, Danner T, Zhang M, Rainer PP, Bedja D, Kirk JA, Ranek MJ, Dostmann WR, Kwon C, Margulies KB, Van Eyk JE, Paulus WJ, Takimoto E, Kass DA (2015) Phosphodiesterase 9A controls nitric-oxide-independent cGMP and hypertrophic heart disease. Nature 519(7544): 472-6.
Held KF, Dostmann WR (2013) Real-time monitoring the spatiotemporal dynamics of intracellular cGMP in vascular smooth muscle cells. Methods Mol Biol 1020: 131-45.
Selected Awards
Venia legendi, (Privatdozent), Munich/Bavaria, Germany 1997